Preferred Partners
Trusted professionals with the skills and expertise needed to help complete your financial plan.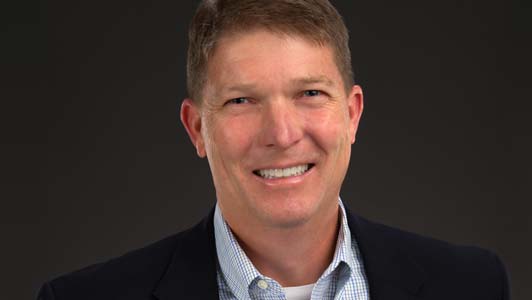 Scott Abels, CPA, CVA
Precision CFO Solutions, Inc.

(512) 673-3530
 [email protected]
www.PrecisionCFOSolutions.com
Experienced CFO and Business Valuation Expert
Scott Abels is a CPA and Certified Valuation Analyst (CVA) with 28 years of experience as Controller, CFO, and Financial Executive. His business experience ranges from startup to Fortune 100. He owns Precision CFO Solutions, Inc., an Austin-based firm that provides Fractional CFO consulting and Business Valuation services. He serves as an expert witness in business valuation for divorce, litigation and estate tax matters.
CFO Consulting
Precision CFO has extensive experience providing Financial Leadership to businesses from startup to Fortune 100. Our expertise will help you achieve your business goals. We assist businesses with complex issues like:
Fractional CFO
Business Plans
Investor Presentations
Profit Improvement
Performance Metrics
Forecasting
Cash Flow Management
Business Valuation
Precision CFO has experienced and credentialed Valuation professionals. We specialize in Valuations for privately held businesses, estates, and similar entities. We are also experienced in Valuation in Family Law settings and we have served as expert witness in divorce litigation. Our Valuation Services include:
Asset, Market, and Income Methods
Closely-Held Businesses
Family Limited Partnerships
Expert Witness Testimony
Peak Business Value (TM) System
Kareem T. Hajjar is a member of the firm's transactional group and represents clients in complex real estate and corporate transactions, drafting non-disclosure agreements, purchase and sale agreements for raw land and income-producing properties, negotiating and drafting commercial lease agreements and escrow agreements, drafting restrictive covenants, condominium associations and other development documents, drafting commercial loan packages, the planning and formation of business entities, including corporations, special purpose entities, partnerships and limited liability companies, and the planning and drafting of securities offerings for real estate developments, oil and gas ventures, and bar and restaurant concepts.
In addition Mr. Hajjar represents over 1,000 bars, restaurants and other retail businesses located throughout the United States and includes the formation of corporate entities, real estate acquisition and leasing, zoning and other land use and municipal issues, trademark acquisitions, Texas Alcoholic Beverage Commission permit acquisition, employment agreements, mergers, acquisitions, and reorganizations, private offerings of debt and equity securities, venture capital transactions and contract negotiations.
Community Involvement:
• Board of Trustees, St. Michael's Academy
• Board of Directors, Texas Wine and Food Foundation
• Board of Directors, Sustainable Food Center
• Board of Directors, Hill Country Conservancy
• Board of Directors, Austin Young Chamber
• Board of Directors, FloralBurst
• Advisory Council, Austin Food and Wine Alliance
• Leadership Council, Ronald McDonald House of Austin
• Bulletproof Committee, Lone Star of Texas Rodeo
• Austin Country Club
Professional Affiliations:
• State Bar of Texas
• Austin Bar Association
• Leadership Development Committee, Real Estate Council of Austin
• Member, Texas Restaurant Association
Admitted/Licensed:
• Supreme Court of Texas
• United States Court of Appeals for the Fifth Circuit
• United States District Court for the Southern and Western Districts of Texas
Education:
• J.D., University of Texas School of Law
• B.B.A., University of Notre Dame, Mendoza College of Business
• B.A., University of Notre Dame, College of Arts & Letters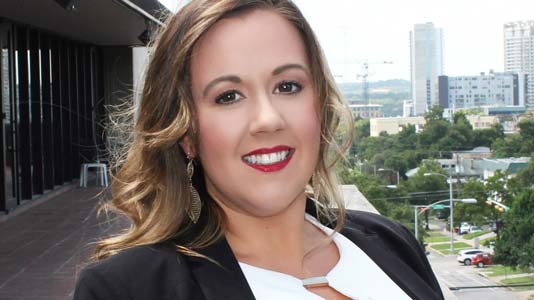 Melissa Donovan
Director of Fundamental Planning – The Wiewel Law Firm
Melissa Donovan is the Director of Fundamental Planning for The Wiewel Law Firm, in Austin, Texas.
Originally from New England, she moved to Austin shortly after receiving her Juris Doctor from New England Law Boston where Melissa had the privilege of acting as a Current Developments Editor on the New England Journal of International and Comparative Law. Prior to attending New England Law Boston, Melissa graduated from Salve Regina University in Newport, Rhode Island with a B.A. in the Administration of Justice, with a concentration on Juvenile Studies and a minor in Psychology.
Melissa focuses her law practice on helping individuals and families strategize for their future through focused and customized estate planning. A large part of Melissa's practice is focused on assisting clients with special needs planning, helping individuals properly plan their estate to care for disabled loved ones.
She is a member of the Austin Financial Planners Association, the National Association of Insurance and Financial Advisors, the Austin Bar Association, the Austin Young Lawyers Association, and the Estate Planning and Probate Section
of the Austin Bar Association.
An animal lover and Broadway enthusiast, Melissa enjoys spending her spare time with her husband and their three dogs, cheering on the Texas Stars, and taking in every musical she can.
John Moore has been in the insurance business since 2004 and holds a life and health license and a property and casualty license. John had the opportunity to start his own Farmers Insurance Agency with his wife Robin Moore in 2005. He became an expert in Personal Lines and Life Insurance. After a great career with Farmers Insurance he decided to become a full independent insurance agent.
In 2015 John went into business with Justin and Craig Lawhorn. Coupled with their knowledge of insurance market trends and their thirst to provide the best customer service in the industry John, Justin and Craig formed Lawhorn and Moore Insurance Brokers LLC.
Lawhorn and Moore Insurance Brokers LLC is a full service independent insurance agency offering Auto, Home, Life, Commercial, Health and Supplemental insurance. Their office is located in Round Rock Texas. They have a great team of licensed agents ready to help with any insurance related situation.
Avanti Insurance Brokerage, LLC is a licensed professional independent insurance brokerage based in Austin, TX. With over 10 years of extensive experience, we specialize in providing a unique service that helps individuals, families, and business owners better plan their insurance portfolio. As a brokerage, we choose to only partner with reputable insurance companies that are recognized for being strong, stable and secure. Our commitment to you is that you can always count on us to give you our very best when it comes to service and advice. We work strictly for you and only you. We are devoted to excellence, personal & prompt service, and attention to detail. We work by keeping a keen focus on understanding your goals and objectives so that we can properly recommend the right solution(s) for you and we do so by always keeping your best interest in mind! We welcome the opportunity to speak with you about the financial matters that impact you the most. Please give us a call at 1-833-4-AVANTI (282684) or email us at [email protected]. Our services are completely complimentary. We will be happy to hear from you and stand ready to assist and show you why we are the right agency to place your trust with.
Meet the founder: Luis Estrada, Managing Principal
Luis Estrada started his insurance career venture in 2007. With a life purpose & passion for helping people, Mr. Estrada was determined to make a positive difference in people's lives by helping families better plan their insurance portfolio. In only his first year in the business, he was awarded Rookie and Agent of the Year for a nationwide insurance agency he worked for at the time, and also qualified for MDRT (Million Dollar Round Table), which is the premier association of the world's leading insurance and financial professionals. Over the past 10 years, Mr. Estrada's knowledge, expertise, leadership & passion for the insurance industry has grown tremendously, and he is now living his dream of owning his own insurance agency.
Mr. Estrada founded Avanti Insurance Brokerage, LLC in 2016 with a clear purpose of forming an outstanding team to help families better protect and preserve their financial future. Living a life of significance and making a positive impact in the lives of others is what drives Luis day by day. His strategy in life is quite simple, "Do the right things in life, and good things will follow." On his spare time, Luis enjoys spending quality time with his lovely wife Bettina and has quite a bit of hobbies but some of his favorites include: hiking, playing sports, cycling, leather work, photography, reading, traveling, exploring different breweries and learning the German language.
We Have Been Featured in the Following Publications